Patient Testimonials
We want to help you, too!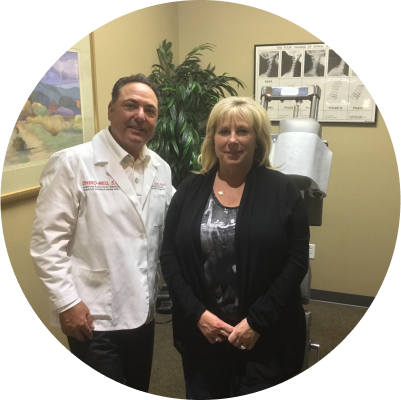 "Dr. Ropicky has helped my entire family – relieving pain for headaches, neck, hip, and low back, as well as frozen shoulders. He has done all of this with compassion, knowledge, and diagnostic accuracy. If he cannot help you, he will refer you to someone else who can. My entire family has been very happy with Dr. Ropicky's services and attention to details. I couldn't begin to tell you enough about the difference he has made. Don't put off getting help and make the right decision – choose Chiro-Med for your care."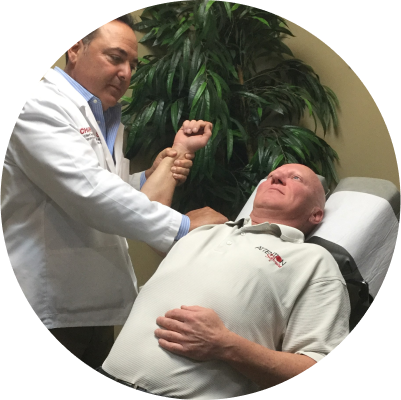 ⎯ Neck and Arthritis pain
"I suffer from recurring neck pain that causes radiating pain into my right shoulder. At times, I am unable to move my shoulder or lift my arm without pain due to arthritis in my neck. Since I have been under regular care with Dr. Ropicky, my neck is now more flexible and the pain has decreased in my shoulder. Dr. Ropicky manages my arthritic condition by treating me once a month. My experience at Chiro-Med has been positive and rewarding."
Relieve your pain with a chiropractic adjustment at Chiro-Med.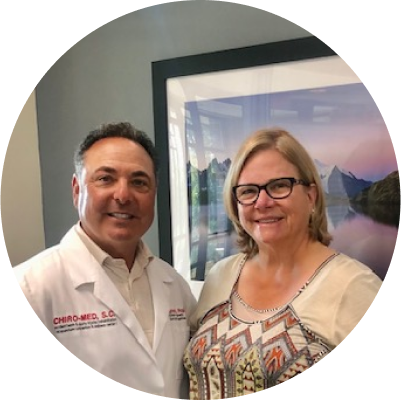 "I am pleased that once I started receiving care at Chiro-Med I was able to walk without pain. I also am enjoying golf. I came to the clinic with an acute disc herniation and have been able to avoid having surgery with Dr. Ropicky's recommended chiropractic, physical therapy, and dry needling treatments."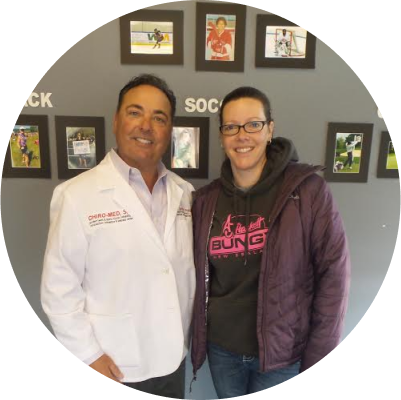 "When I arrived for my first appointment at Chiro-Med, I was unable to stand without assistance and struggled to walk more than a few steps at a time due to severe low back pain. Dr. Ropicky's ability to help me find quick pain relief and to direct specific care to my case was extraordinary. After following Dr. Ropicky's treatment plan, my back pain is now much improved, and I am back to living a positive life without pain interference. I am very appreciative for the care and attention that I received from Dr. Ropicky and his staff."
If you are looking for pain relief and to return to enjoying daily living, try Chiro-Med's chiropractic treatment approach.
"I am writing you to send you all many thanks for getting my lower back on track. Not only did you immediately welcome me with kindness and urgency, but as someone who was just visiting Wisconsin for two short weeks, you seemed to make my back comfort and health a priority. I can't thank you all enough. All of your staff are amazing! They are prompt, kind, and always smiling! I believe it is because of all of you that I was able to complete my goal for the summer, which was summiting the Grand Teton. Thanks to you, I had zero back pain my entire adventure."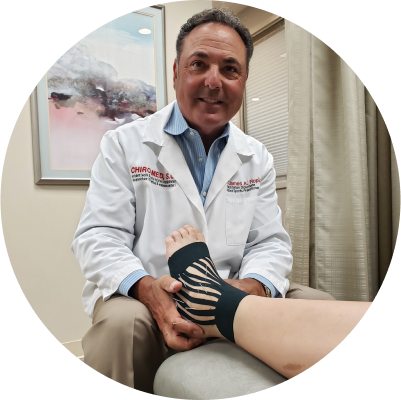 "My teenage athlete was playing softball when she suffered a severe ankle sprain. We knew we needed to see Dr. Ropicky because of his experience with sports injuries. Dr. Ropicky focused on healing her injury by using physical therapy modalities, dry needling, and chiropractic rehabilitation techniques. The care my daughter received will help to avoid a permanent injury as she gets older. My daughter's health and being able to play sports again was a top priority at Chiro-Med."
If you are adventurous or athletic, our chiropractic therapies and sport and wellness chiropractic care helps you be active again.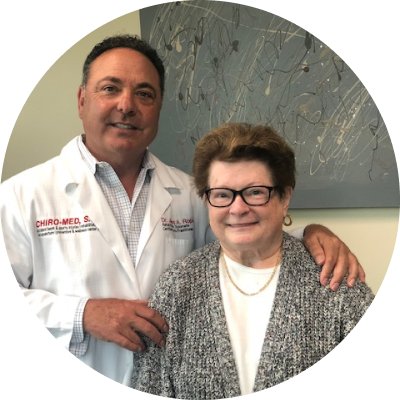 "I experienced tremendous pain relief from dry needling at Chiro-Med. When I first walked into the clinic, I had severe low back pain. After receiving dry needling, my pain decreased, and I left feeling significantly better. The dry needling process was painless, quick, and effective. I would recommend dry needling treatment to anyone who is experiencing pain or muscle spasms."
Our chiropractic wellness center focuses on providing 5-star quality chiropractic care for every patient.