Correctly heal sports injuries with chiropractic & sports medicine
Sports injuries happen
When sports injuries happen, too often the injured player does not think about seeking chiropractic care. At Chiro-Med S.C. we have treated and continue to treat injured players and athletes of all ages. We see players and athletes from all types of sports and activities, including: softball, soccer, football, baseball, golf, hockey, and more. Dr. Ropicky focuses on accurately diagnosing the injury and then creating a treatment plan to correctly heal the injury and restore function.
Different types of injuries happen
The most common types of sports injuries that we treat include:
ankle, knee, and wrist sprains,
strains of various muscles,
golfer's elbow,
low back pain,
neck pain,
rotator cuff injuries,
IT band syndrome,
contusions, and
ligament and tendon problems.
When these injuries occur, we recognize your priority is to be able to play the sport you love again without repeat injuries. Thus, we focus on not only treating the injury, but also identifying how to avoid future injuries. Chiro-Med S.C. also provides sports medicine and performance therapies to help you improve your game. The staff want to help get you back in the game, as well as excel at any level of play.
Special $150 Offer for New Hockey Patients
Dr. Ropicky recognizes the physical demands for the sport of hockey as his son Cole plays as a goalie. Chiro-Med S.C. has treated many hockey players in the past, including adult league players and youth, high school, and college hockey athletes. The "goal" is to get you back in the game. Currently, Chiro-Med S.C. features a special $150 Offer for new hockey patients.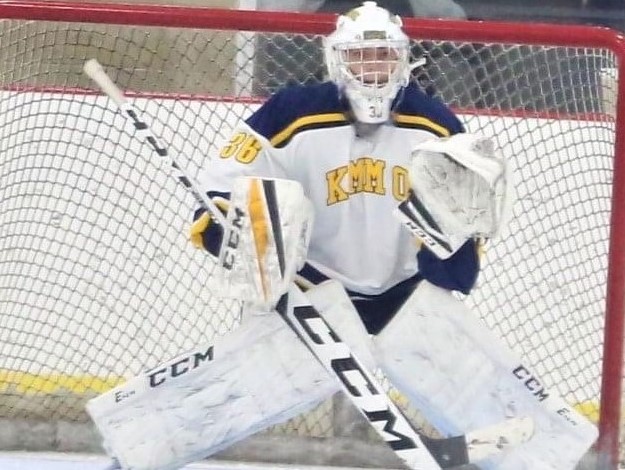 Dr. Ropicky understands the physical demands of ice hockey as his son Cole plays as a goalie in high school.