What is a chiropractic adjustment?
A chiropractic adjustment is a specific procedure done by a licensed chiropractor with the use of their hands and/or mechanical devices to create a gentle movement to a specific joint in a specific direction to improve range of motion and function. Chiropractic adjustments also are known as spinal manipulation or extra-spinal manipulation if performed on an extremity.
How can chiropractic adjustment help me?
The objective of a chiropractic spinal manipulation or extra-spinal manipulation is to:
improve range of motion,
maximize joint function,
re-educate the adjacent soft tissues,
decrease pain, and
reduce any nerve pressure or interference.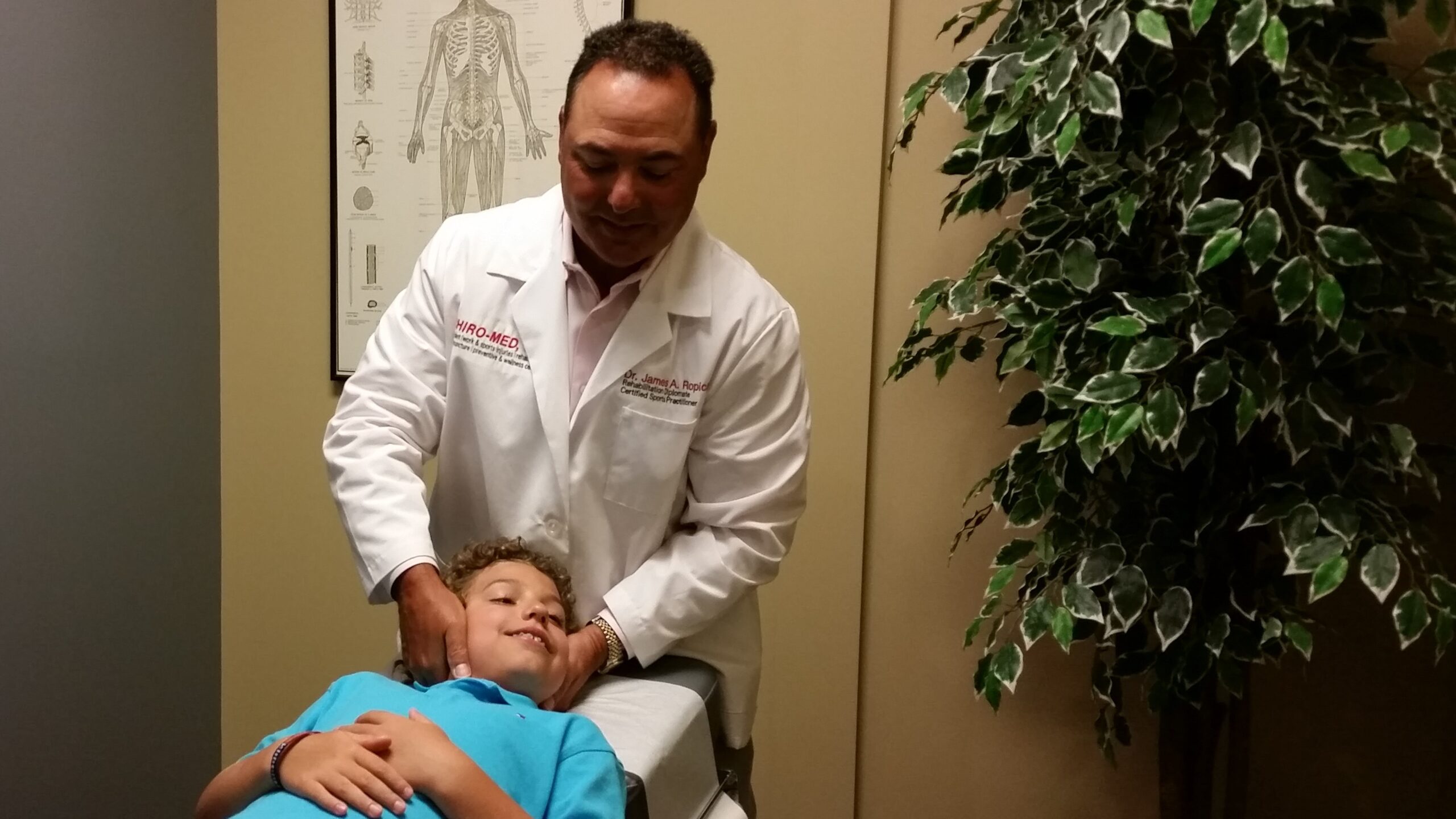 Before a chiropractic adjustment can be performed on a patient, the doctor will complete a proper clinical examination. This examination will include a history, physical exam, x-rays, and possibly additional testing depending on the case. The purpose of these examinations is to rule out any "red flags" that might be contraindicated for chiropractic care. Chiropractic adjustments are safe when performed by an experienced and highly trained licensed Doctor of Chiropractic. 
Are there different types of chiropractic adjustments?
Chiropractic adjustments or manipulations fall into two categories of manual or mechanical.  Manual chiropractic adjustments are performed by the hands of the doctor.  Mechanical chiropractic adjustments are performed using an instrument or particular table.  One of the most widely used instruments used in mechanical adjustments is called an activator.  An activator is a spring-controlled instrument that provides a specific soft thrust into a joint or the surrounding tissues. This tool is used if a patient's spinal bones are less dense, such as with aging females who have osteoporosis. 
Another mechanical technique is called "Thompson Drop" and is used to establish function to a patient's low back and pelvis region.  Chiro-Med S.C. performs both manual and mechanical spinal mobilization adjustments based on each patient's individual spinal condition.
When are manual vs. mechanical chiropractic adjustments performed?
Manual chiropractic adjustments or spinal manipulations are considered the most common type of chiropractic treatment. With this type of spinal manipulation, an audible sound is most often heard by the patient and doctor. This reassures the chiropractor that the manipulation was successful. Manual chiropractic adjustments are performed on spines or joints that demonstrate no arthritis or minor arthritic changes.
Mechanical adjustments are performed when a patient's history and exam demonstrate severe arthritis or if a patient has a history of cardiovascular disease.  Instrument or mechanical mobilizations are considered low force adjustments and are commonly used in chiropractic care for patients dealing with certain conditions like weakness of bones, tumors, or other pathologies. This technique is done in a gentle approach and some patients might hear an audible sound; however, hearing an audible sound is not the goal during this specific chiropractic technique. 
Chiro-Med S.C. uses manual and/or mechanical chiropractic adjustments on spines and extremities, such as shoulders, elbows, wrists, hips, knees, and ankles.
What is a chiropractic adjusting table?
Your chiropractor will instruct you on how to position yourself on the chiropractic adjusting table to prepare you for your adjustment. The chiropractic adjustment table allows the doctor to properly assess you before performing the adjustment without the additional stress of your body weight and gravity.  This approach allows for a comfortable, relaxed, and quick adjustment.  You may or may not hear a popping noise, depending on which technique the chiropractor uses.  This sound is evident of the joint motion as gas is exiting a synovial joint as it is adjusted or mobilized.  There is an art and science mastered by the doctors at Chiro-Med to allow this phenomenon to happen. If the doctor uses a mechanical adjustment, joint function is improved; however, remember an audible release is rarely heard.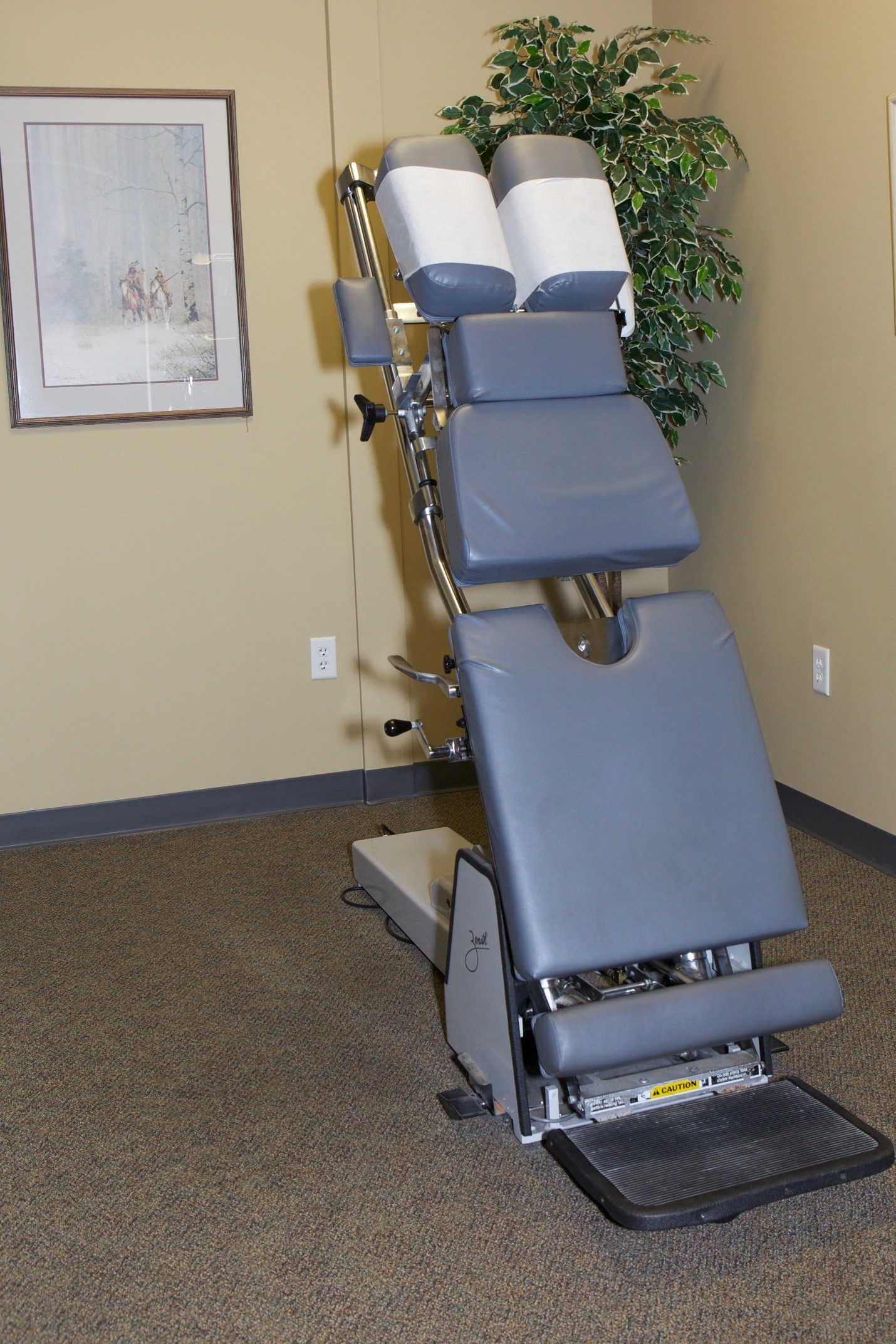 Are other modalities used with a chiropractic adjustment?
Chiro-Med S.C. doctors use physical therapy modalities as part of their treatment plans. Chiro-Med S.C. doctors properly administer the physical therapy modalities in conjunction with chiropractic adjustments for the best results. Physical therapy modalities address the supporting tissues to an injured joint.  Chiro-Med uses the following physical therapy modalities in conjunction with the chiropractic adjustments to:
decrease pain,
decrease inflammation,
decrease muscle spasms, and
promote healing by decreasing blood supply to the affected injury site.
The specific physical therapy modalities used at Chiro-Med S.C. include:
therapeutic ultrasound,
electrical stimulation for muscles,
infrared & cold laser therapy,
neck and low back traction,
intersegmental traction,
superficial dry needling,
kinesio taping, and
percussion therapy.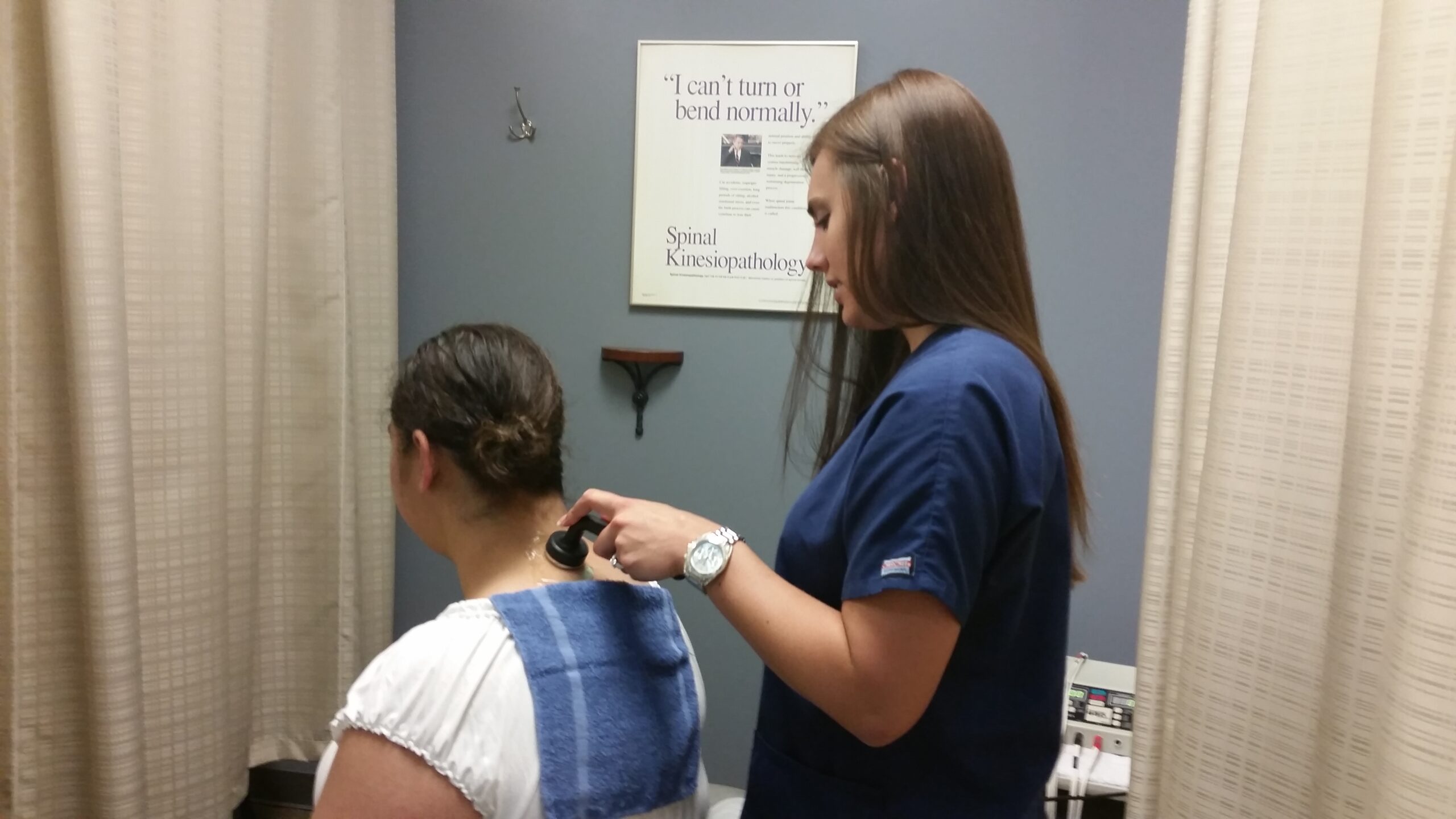 What types of cases and conditions are successfully treated at Chiro-Med S.C.?
Chiro-Med S.C. has successfully treated more than 750,000 patients in the past 36 years in Waukesha County.  The doctors at Chiro-Med S.C. make sure the patient understands their condition and how long it will take to reach maximum medical improvement.  A large portion of the patient base treated is for degenerative spinal conditions (arthritis) or healthy individuals who want to live with less pain as they age through our wellness care.  The injured patients were either hurt at work and treated as a workman's compensation patient, involved in an auto accident, or injured while participating in a sports event; thus, we provide sports medicine care, too. 
How can I become a patient at Chiro-Med S.C.?
If you would like to become a patient at Chiro-Med S.C., you can select Contact Us on our website and complete the form for us to contact you, or you can call us at 262-542-4700.  We accept patients of all ages.  We hope when you are searching for the best chiropractor near me, you choose Chiro-Med S.C. now that you have learned about chiropractic adjustments.